This Christmas season, we have two primary ways you can give in our church.
One is to the Lottie Moon Christmas Offering which goes to international missions. The second is to our regular church offering which goes to support the ministry of our local church. You can give to both in our worship services or online.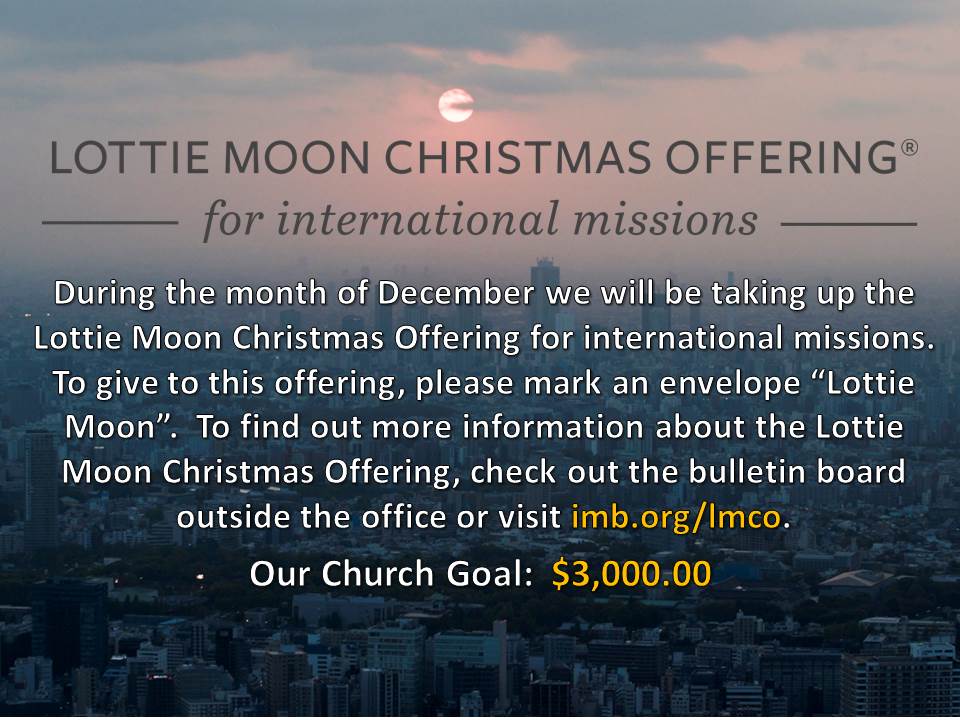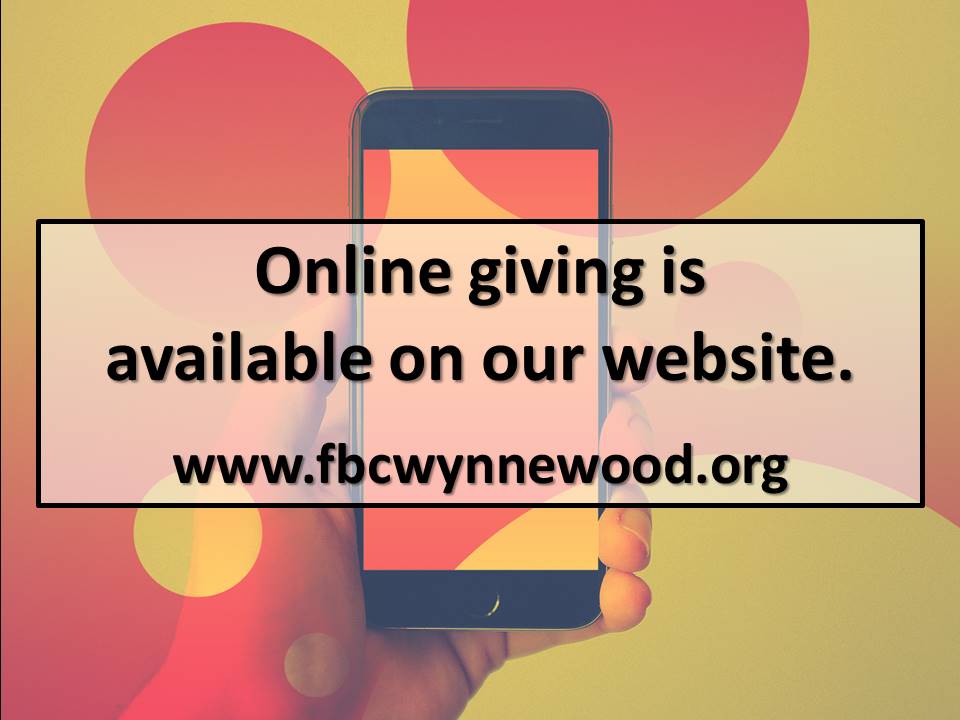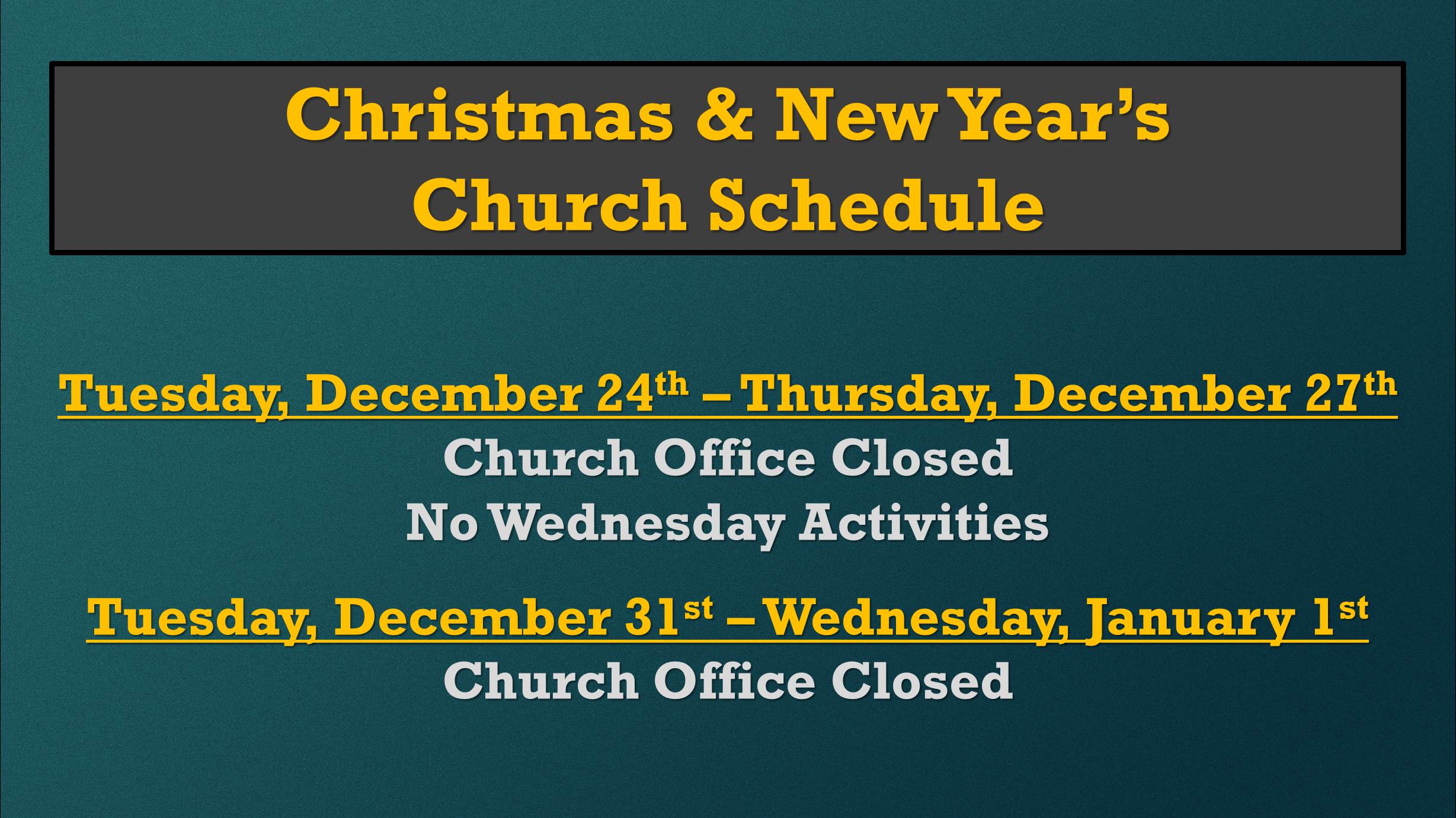 SERVICE TIMES
Sunday Morning Worship 11:00 a.m.
Sunday Evening Worship 6:00 p.m.
Wednesday Activities 7:00 p.m.
SUNDAY SCHOOL
(Classes available for all ages.)