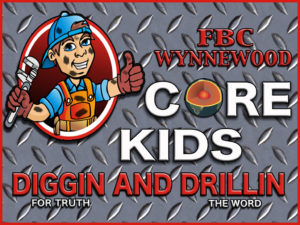 CORE KIDS (K – 6th grades) begins at 7:00 p.m. on Wednesday nights. CORE KIDS strives to build a Biblical foundation for students through Bible study and Bible skills.
Classes for younger ages and nursery are also available.
Sunday School classes are available for children of all ages throughout the year.
Check out our EVENTS page for other upcoming opportunities for children.