First Baptist Church is committed to impacting the world beyond the walls of our building. We seek to share the love of Christ through community, state, national, and international ministries. We want to facilitate and enable God's people to be obedient to our Great Commission task to reach the world with the love of Christ.  Our desire and our goal is: "To Spread Christ's Love Everywhere"
We want to provide all people an opportunity to hear, understand, and respond to the gospel. We have embraced the Acts 1:8 challenge to be Christ's witnesses throughout the world.
"But you will receive power when the Holy Spirit has come upon you, and you will be my witnesses in Jerusalem, in all Judea and Samaria, and to the ends of the earth." Acts 1:8
First Baptist Church regularly leads local mission projects benefiting our community and proclaiming the love of Christ. Our people have been involved in international mission projects in Armenia (April 2009), China, Israel (April 2009), Mexico, Mongolia, The Philippines, Uganda & Vietnam (October 2008).
Some of our ongoing projects include our Bi-Monthly Military Care Packages, Annual City-Wide Clothing Giveaway, Baptist Children's Home Clothing Ministry, Community Baby Needs Ministry & Benevolence Ministry through the Ministerial Alliance of Wynnewood.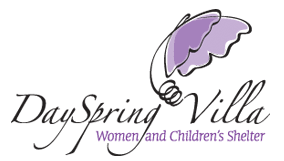 On going needs
Miscellaneous Needs
Front and back parking resurfaced with asphalt
Bins with drawers
Laundry detergent for babies
Toilet paper
Magic eraser cleaners
Scrubs – black, blue and khaki
Kleenex
Diapers (sizes 3, 4, 5 and 6)
Pull-Ups, boys and girls
Baby wipes
Cleaning supplies, such as Lysol Toilet Cleaner, Scrubbing Bubbles and Windex
Laundry supplies, such as detergent, liquid bleach, fabric softener and stain remover
Over the counter medications for infants, children and adults, such as aspirin, allergy reliever, and cough, cold and flu medicine
Deodorant
Razors
Shampoo and conditioner
Hairspray and mousse
African American hair care products
Hairbrushes
Food Needs
Country Time lemonade
Spaghetti sauce
Cooking oil
Coffee
Coffee creamer
Sugar (powdered, brown and granular)
Canned goods (fruits, beans and vegetables)
Fruit juice
Condiments, such as mustard, ketchup, mayonnaise, Ranch and Italian salad dressings
Canned soups (vegetable, cream of mushroom, cream of chicken, tomato, chicken noodle, Lipton onion soup mix)
Cold cereal
Large drink mixes (Koolaid and lemonade)
Snacks (chips, cookies, crackers)
Cake mixes
Cake icing and frosting
Jelly
Honey
Olives
Pickles
Office Needs
Postage stamps
Rolls of Scotch tape
Post-It sticky note pads
Copy paper (20 lb., 8-1/2 x 11)
Batteries – all sizes
Black permanent markers
Masking tape
Kitchen size trash bags (13 gal.)
Guest Accommodations Needs
Electronic alarm clocks
Bath towels and wash cloths
Maternity clothes
Nightlights
Kid's socks and underwear (new)
Adult and children's Bibles (CEV or NIV)
Gift items for guests' birthdays and Christmas (women and children)
Large gift bags and tissue paper

Paper Supply Needs

Stryrofoam cups (8 and 16 oz.)
Styrofoam bowls and saucers
Styrofoam divided dinner plates
Plastic forks, spoons and knives
Dinner napkins
Zip-lock bags
Paper towels
Store Room Needs
Clear plastic storage containers with lids
Large trash bags (39 gal.)
Plastic hangers
Special Needs
Used cell phones (chargers not needed)
$10 QuikTrip gas gift cards (for guests' vehicles, emergency use)
Wish List
Aside from the items and services we use every day, DaySpring Villa also has a Wish List. If you or your company, church, civic or professional group are looking to make a powerful impact on the women and children we work with, consider putting your name beside one of the items below.
Flowers, plants and shrubs
Topsoil (2 truckloads)
Guest courtyard irrigation and sprinkler system
"Snow Joe"
Lawn mower
Office
Legal-sized notepads
Flat screen computer monitors
Computer memory cards – (we need 20)
Batteries (AAA, AA, C, D and 9 volt)
Postage stamps
Avery labels, size 5961
Envelopes, 9 x 12 and 10 x 13
CD-R and DVD-R CDs with cases
Kitchen
Countertop ice dispenser
Sippy cups
Commercial gallon-size plastic pitchers (6)
Styrofoam cup dispensers (2)
Non-stick frying pan (14″)
Large stainless steel pots
Griddle scrapers (two 13″)
Black rubber dishwashing aprons (4)
Heavy-duty washing gloves
Building
Energy efficient windows
Interior paint
Ceiling fans with light kits (8)
Three-way light/vent/heaters for bathrooms (3)
Guest Children
Boys clothing, sizes 4/5 through 8/10
Laundry detergent for babies
New car seats for infants, toddlers and older kids
Single and double strollers
Miscellaneous
Rectangular and round plastic folding tables
Front parking resurfaced with asphalt