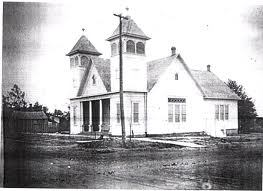 Our Beginnings
When the small committed group of 14 men and women met on April 27, 1890, to form the Missionary Baptist Church of Wynnewood, they could only dream of what their efforts might bring into being.
It took great faith, and courage to ask the Home Mission Society to help finance their white frame building here in Indian territory in 1895, but with great personal sacrifice and careful planning they followed the Lord's leadership through those early years and experienced the joy of seeing dreams become reality.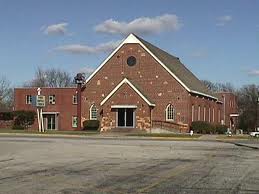 As the church grew, several new buildings were added: A frame parsonage in 1918; a brick one in 1949; and a new one in 1988. A new auditorium was constructed in 1938 at 107 S. Robberson, where the original one had been. The Arbuckle Baptist Association (SBC) was formed in the First Baptist Church of Wynnewood (a charter member) on October 14, 1949. A two-story educational building was dedicated in 1957 and a 60 bed Falls Creek cabin in 1972. Both Joy Baptist Church and Prairie View Mission were begun under the sponsorship of this church.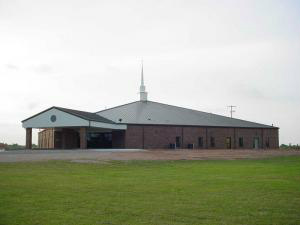 On June 23, 2000 they bought 8 acres at 1515 E. Kerr Blvd. to build their new church facilities. A 21,568 sq. ft. new church facility was dedicated on August 22, 2004.
Through the years the church has participated fully in the programs of the Southern Baptist Convention and the Arbuckle Baptist Association.
We praise God for all the dedicated saints whose time and influence have brought us to this point with God's miracles.